Have You Tried Other Pond Products Only To Have Them Fail? Buy With Confidence And Fix Your Pond Leak Today.

Backed By The Only 10 Year Warranty In The Industry!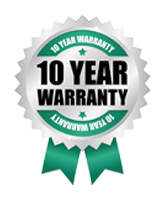 Manufacturers of the very best pond and fountain sealant the industry has to offer. A true "DO-It-Yourself" solution to stubborn pond leaks. One application will add 10-15 years to your pond! PondPro comes standard in white or black. You can: However, customize the color by adding no more than three ounces per gallon of an universal colorant (Glycol Colorant for light colors and for medium to heavy colors use a solvent based colorant available at most paint stores). If the desired color is still not achieved you may add up to ONE more additional ounce of colorant.
Chances are; if you are reading this website it's because you are not able to find a stubborn leak or perhaps you want to extend the life of your pond, fountain or pool. Actually pinpointing a leak is an extremely difficult task. As pond liners wear and concrete (Requires PondPro Concrete) begins cracking many customers experience multiple leaks while others experience leaks only under certain conditions. What is worse is draining out a pond and fixing a leak only to discover another leak a month later. Well, we have the most cost effective and time saving solution for you. How nice would it be to fix your pond leak right the first time.
The Industry's ONLY one coat pond sealer with a 10 year warranty! Fix/Repair Pond and Fountain Leaks ONCE with Pond Pro. Are you having difficulty finding that leak? Do your water levels keep dropping? Have you tried other products only to find out you still have the same issue? Well not anymore; PondPro will solve your leak Guaranteed. With a 25 year history of success, Pond Pro fixes; pond leaks, fountain leaks, reflecting pools and swimming pool leaks the first time. The product's success is in its formulation which is based on a Urethane/Polyether chemistry that achieves high elongation and adhesion in total water immersion environments. So what does that mean? Pond Pro has a unique drying process based on a catalyst you mix with the product. During the curing process the catalyst will force to the surface what would otherwise be trapped air; achieving what is called a chemical cross link that allows Pond Pro to chemically bond to the surface it is applied on. Pond Pro is 100% compatible with any existing EPDM pond liner as well as the other surfaces outlined below. Safe for both fish and plant life as well as frogs, turtles, tadpoles etc. PondPro is compatable with the following surfaces:
Existing EPDM membranes
Concrete (Requires PondPro Concrete)
Vinyl
Fiberglass
Acrylic
EPDM Ponds
Concrete (Requires PondPro Concrete) Ponds
Pools
Reflecting Fountains
Concrete (Requires PondPro Concrete) Storage Tanks
And many other applications call our office if you have a unique application
Pond Pro is a very stable and durable pond and pool sealant that will give you years of enjoyment and backed by the only 10 year warranty in the industry! Shelf life for PondPro 2000 and PondPro Concrete is 90 days from the date of purchase.
So what if you have previously applied another product over your pond? Well we have a solution for that as well. In the event there is another coatings over your original pond or surface you simply need to first apply a coat of the ProFlex Primer that can be purchased on our Order Form. Porous concrete (Requires PondPro Concrete) cinder block must be troweled or stuccoed first in order for the Pond Pro to adhere. Reflecting pools are another outstanding use for Pond Pro. PondPro can be colored to any color you desire. You can customize the color by adding no more than three ounces per gallon of an universal colorant (Glycol Colorant for light colors and for medium to heavy colors use a solvent based colorant available at most paint stores). Colorant needs to be added BEFORE the catalyst is added.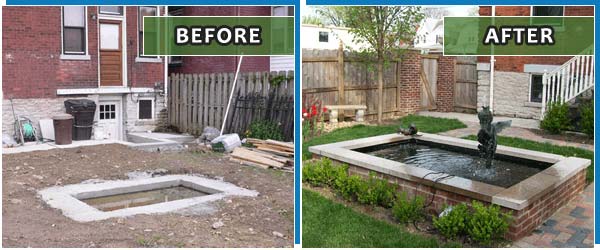 To give you an idea of just how durable of a product Pond Pro 2000 is, take a look at a few of its characteristics:
Easy Application
Apply today fill your pond 48 hours later!
10 year manufacturer warranty
Safe for fish and plant life
Dries at any temperature above freezing 32F
Ultra violet stable
Can be applied to a damp surface no water droplets can be present
Can be recoated if desired
Pond Pro will withstand temperatures from -62° to 350° F
One coat is all that is needed
No primer needed on original pond surfaces
A true do-it-yourself product
Pond Pro is proven itself superior to acrylics, urethanes and other elastomers and lasts up to 3 times longer
Withstands seasonal freezes and thaws
Fix/Repair Pond Leaks with Pond Pro!
PondPro has been the choice of thousands of customers throughout the years. Unlike other pond sealants Pond Pro is guaranteed not to crack, peel or flake. Since it waterproofs immediately upon application you will never need to worry about watching out for the weather and worse spending money on another product; after getting delete an unexpected rain. No other pond coating can make that claim. Do it right the first time and save money with our one-coat system.
The success of Pond Pro comes from the fact that PondPro is a Silylated Hybrid Polymer combining ethylene and propylene with a diene monomer. It has excellent resistance to oxidation and UV degradation. Another important distinction is its ability to tolerate both low as well as high temperatures from -62° to over 300°F. Now of course, your pond will never be exposed to those temperatures but the point we are making is that the product has passed laboratory testing under very harsh standards and has maintained its original characteristics.